I've been using Reliance Netconnect with the 1x speed for a long time now and thought of going for something faster. After doing a bit of research I decided of going for MTS modems. As far as the review of the modem goes, its not all that well known as of now but has a good speed and cheap, the exact combo that I was looking for. MTS provides two types of modem, one which has  a standard look and the other which is a bit more designer and folds up, I went for the simpler one. On asking the guys from MTS about Operating System compatibility, they were not sure about the use of modem in Linux, but told all others are supported. I immediately told to myself, "if all others are supported Linux will be supported too".
I took the brand new modem and inserted it in my system after booting Ubuntu 10.04. As soon as I inserted and typed
dmesg
I saw that the modem was detected as no errors were thrown (in the last part of the output). But I couldn't connect to internet however. Then I followed these steps, prior to this I had installed wvdial package:
1. I found out the user name, password and the phone number that are used to get the internet connected by the modem
username :- internet@internet.mtsindia.in ; password:- MTS; phone number:- #777
2. After this information was found, the thing is fairly simple. Follow the screen-shots.
3. You right-click on the network manager and select "edit connection"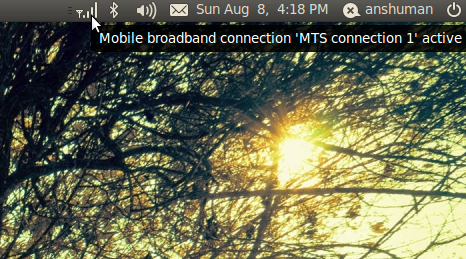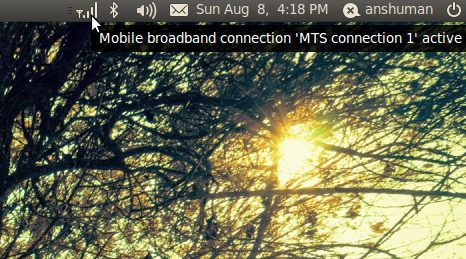 4. The following window appears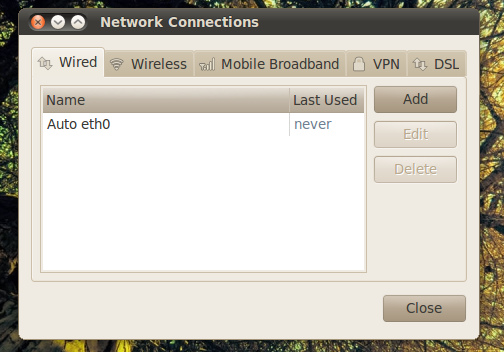 5. Select the Mobile Broadband tab.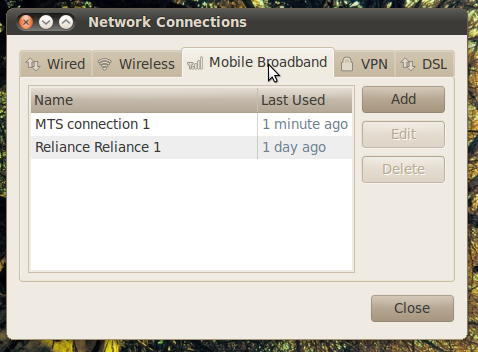 6. Click on Add, to add a new connection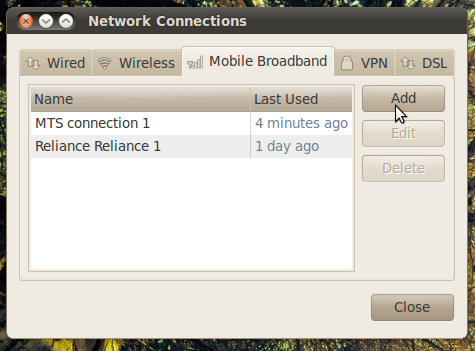 7.  This is the window that opens up and select AnyData … thing from the Drop down box, it'll be detected automatically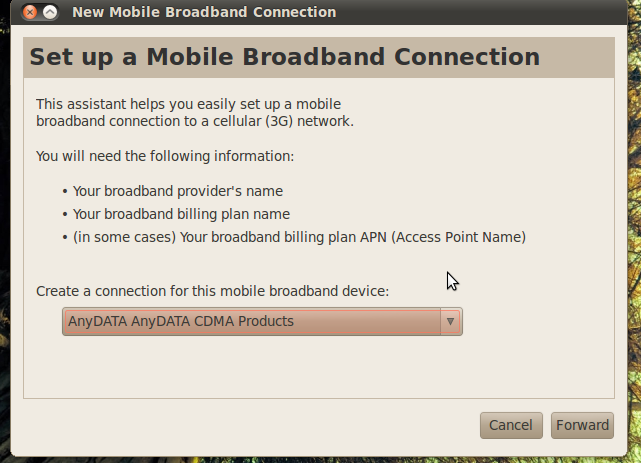 8. Go Forward and select the country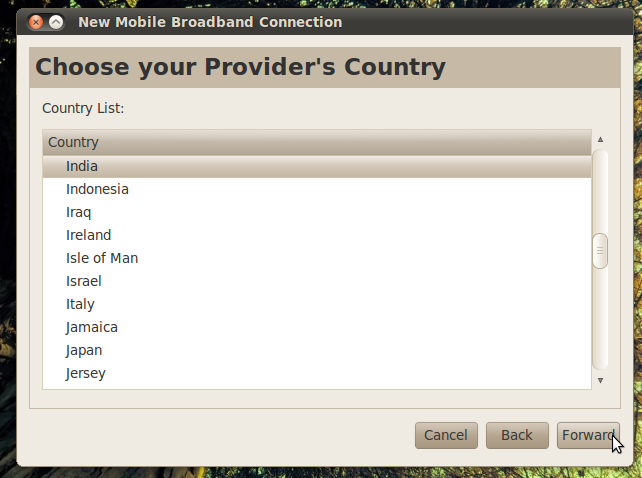 9.  Select the second option button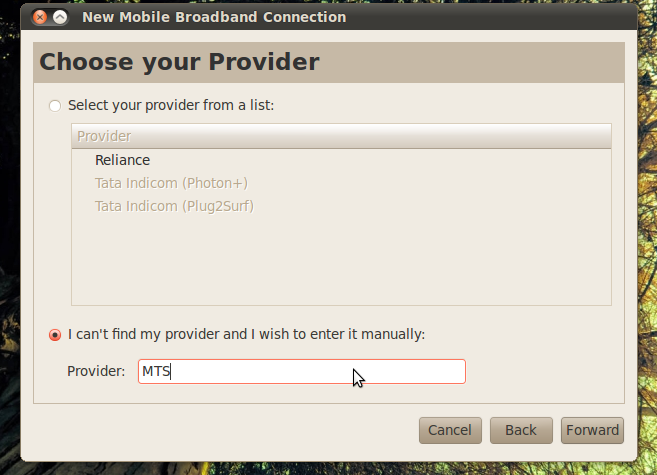 and provide the Provider Name as "MTS" or whatever you want. Does not matter. Click Forward
10. Thats all, apply the things you just typed in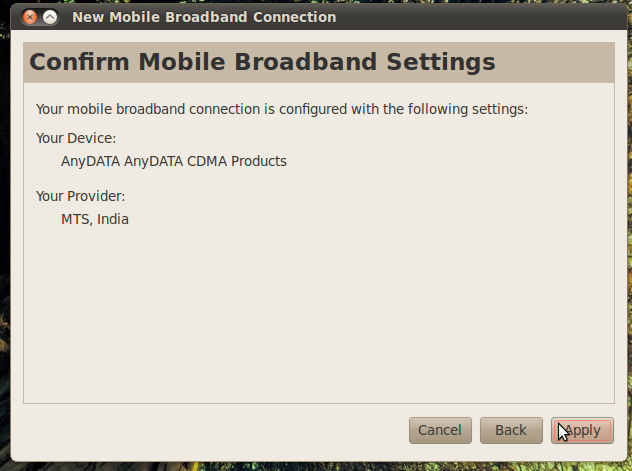 11. Then this window appears where you have to plug in the details I described in step 1
This will do it.
Apply and the modem should get connected automatically.
Any problem, feel free to ask…
Cheers!! 😀