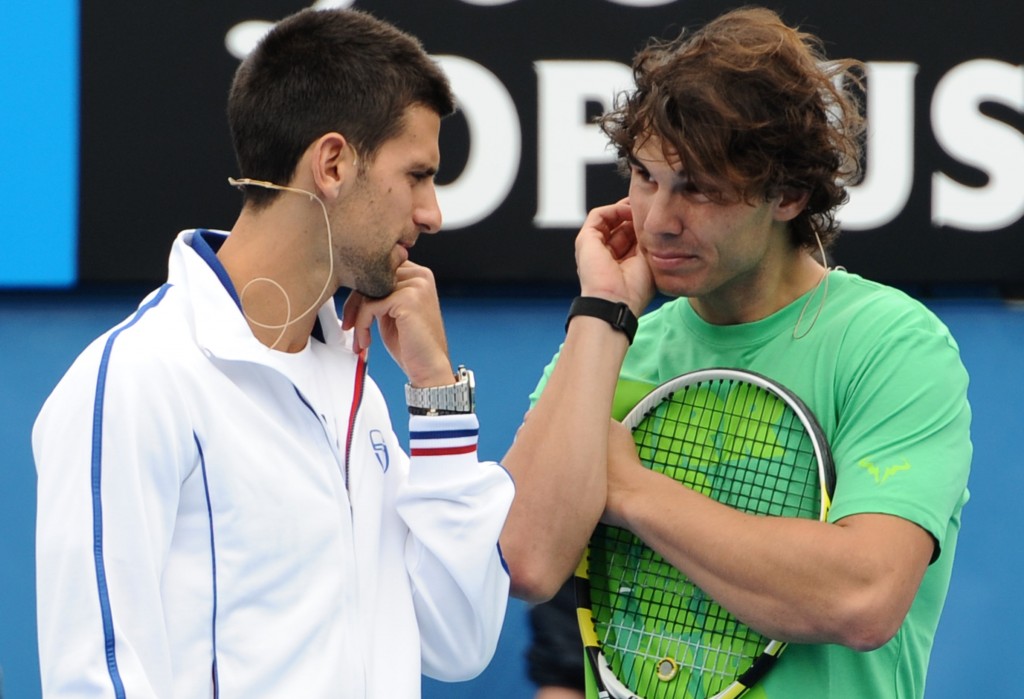 After witnessing a once in a lifetime winning streak and subsequent ascent to the No.1 Ranking of Novak Djokovic last year, this year promised to be the most dramatic tennis season in the Open Era History. And it did not disappoint, it was indeed one of the best seasons ever with the London Olympics 2012 in the mix and with of some great and memorable tennis matches as the main ingredient with touch of Federer's Wimbledon and Rafa & Nole's rivalry as spices along with Andy Murray's maiden Grand Slam title at the U.S. Open as the topping and served with bitter sweet retirements of Tennis Greats it will also be a very memorable one. I can't help but go into a recollection mood, now that my office's network is down, and share some memorable moments of this season which make this season of tennis so special.
Australian Open: Rafa's attempt at a Comeback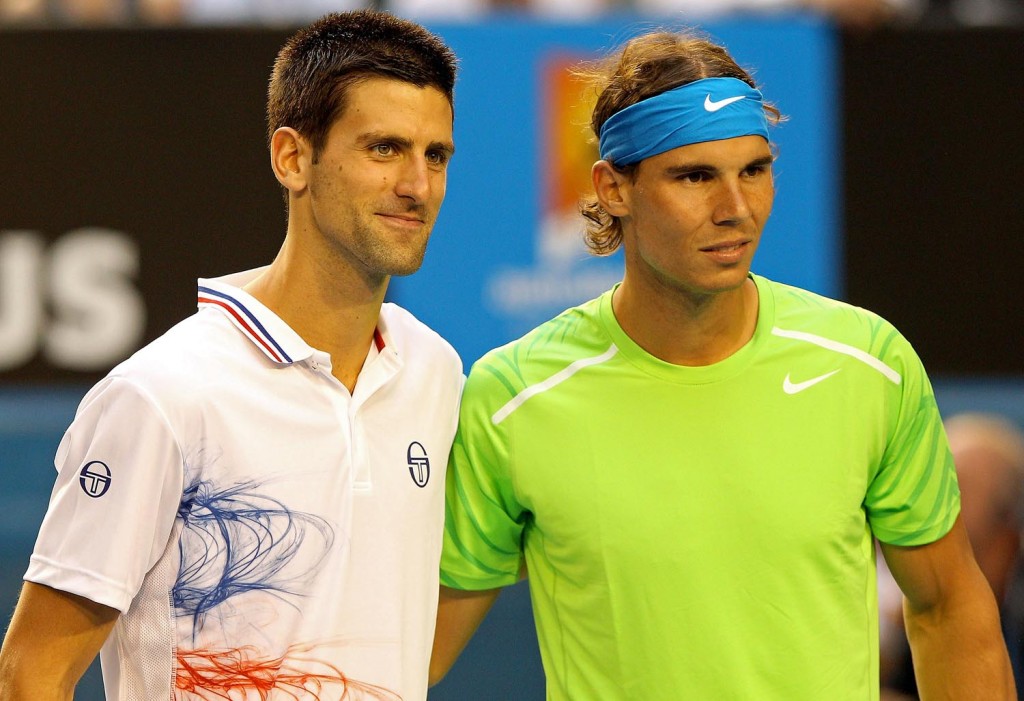 The year 2011 saw Nole on each and every highlight reel and at the ATP World Tour Finals it saw Roger Federer winning the tournament for a record sixth time. The first Grand Slam of the year, Australian Open hence promised a lot. Nadal was struggling against Djokovic and people had set their eyes on Federer as they always do when any Grand Slam begins. As per the expectation the top four seeds, Nole, Rafa, Federer and Murray were through to the semifinals. Murray had heartbreak here when he lost to Djokovic in an epic five setter, while Rafa emerged winner against Federer coming from a set's deficit. It was again Rafa versus Nole. Rafa had a backlog of defeats from the previous year all against Djokovic and all in the finals, but Rafa wasn't deterred and he started with bagging the first set in 80 minutes. Djokovic came back winning the next two sets with flurry of winners and pushing Rafa into defensive. After reading so much about Nadal I knew a comeback is on the cards and he won the fourth set with match already in overtime, sending it to the deciding set. Nadal was leading when Djokovic out of nowhere broke Nadal when it mattered and emerged victorious in a match just minutes shy of becoming a six hours marathon.
It was heartbreak for me, but it gave hope that Nadal could beat Djokovic if he could fine tune his serve a bit. Nadal did that when the clay season was on, the Diesel engine, that's what one of Rafa's close friend calls him, was on big time. Rafa won the Rome Championships and Barcelona Open. He was truly back and was ready for what could be his seventh French Open Title, the most by any player in the Open Era history.
Roland Garros – The French Open: When HIS7ORY was Made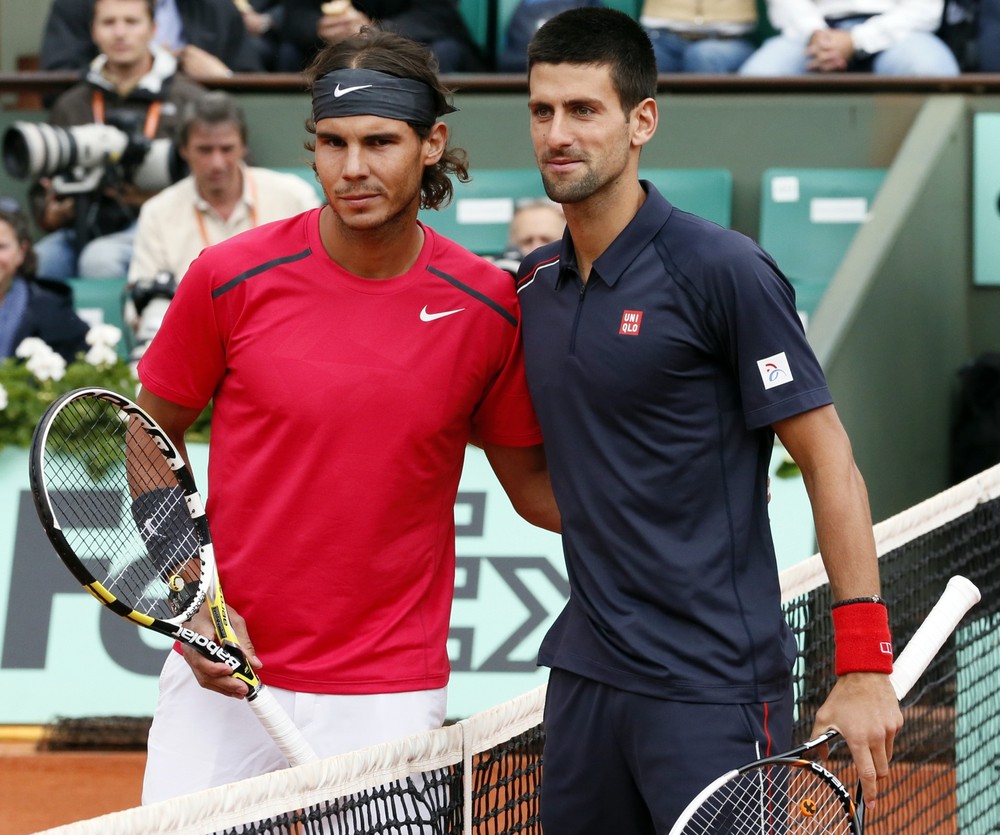 Nadal had momentum, but there was no room for complacency of any sort. Nole was looking for his first French Open title and he was in form even though he was in Nadal's territory he was still one overwhelming favorite. A win for Djokovic would have made him only second after Rod Laver to hold all the four grand slams. Nadal had other plans as he looked to create history after winning the prize for seventh time. Nadal's on his road to the finals gave hardly any room for error and executed his game plan to perfection not losing a set enroute to his seventh final. Federer showed sparks of brilliance as he beat Juan Martin Del Potro in five sets but was taken out by Djokovic in the semifinals. Djokovic's initial matches weren't much of worry for him. But the fourth round match with Andreas Seppi and the QF match against French No. 1 Jo-Wilfred Tsonga both going the distance into the deciding fifth set took a lot out of Djokovic. But Djokovic showed that he is still a favorite by defeating Federer in straight sets. It was Nole and Rafa for the fourth straight Grand Slam final, with Djokovic leading 3-0. But we were in Casa de Rafa and Djokovic knew it will not be easy. Nadal went off to a flyer and grabbed the first two sets throwing Djokovic on backfoot. The inclement weather made the conditions heavy not assisting the spin that Rafa relies on. Djokovic took advantage of this and won the third set with a comfortable margin. The play was stopped in the final set with Rafa down a break, but when the play continued Rafa came back to his elements and dominated breaking back and Djokovic down match point on his serve ended the match with an anticlimax of a double fault. Nadal creates HIS7ORY!