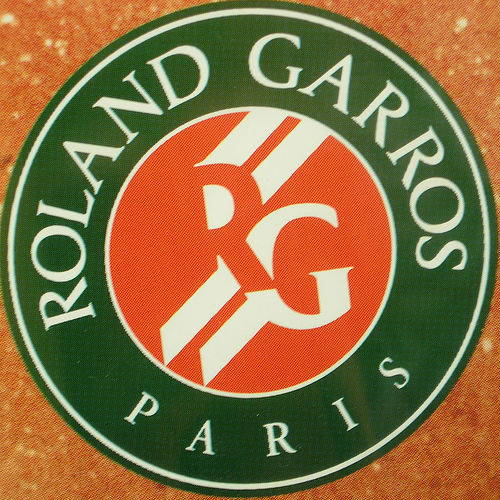 The second in the series of Tennis Grand Slams is at our doorstep and this one hasn't changed hands for a long time now. Roland Garros, the French Open will kick off this weekend with world's best fighting for getting their hands on the coveted trophy. The reason it is coveted and so much desired comes from the fact that for past eight years there have been just two distinct winners – Roger Federer, one of the greatest to have played this sport and Undisputed King of Clay and seven times French Open Champion Rafael Nadal. So what does this year's French Open has for us, how exciting it is going to be for the fans and most importantly will we have a new winner? These are the few points I am going to cover in this post.
Will the Djoker strike this time?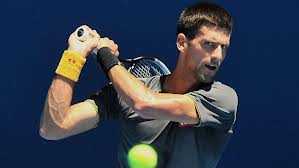 World No.1 and last year's finalist Novak Djokovic is just one of the two players who has beaten Nadal on clay (and otherwise too) this year and he did this in a tournament which Nadal literally owns – The Monte Carlo Masters. Djokovic has been trying to dethrone Nadal for a long time in this tournament and the fact that Djokovic resides in Monaco made him hungrier to win and he won in an exceptional manner. But the fact that Djokovic won in Monte Carlo doesn't strengthen his chances to go on and win the French Open, this is because in the next two Masters Series 1000 tournament held in Madrid and Rome he couldn't go beyond the Quarter Final Stage and Nadal won both. Had they faced off in yet another final would Nadal win? I guess we would never know. In 2011 Nadal was on a losing streak against Djokovic but managed to win the French Open because Djokovic couldn't reach the Finals.
Just like Nadal has a very effective game plan while playing against Federer, Djokovic has developed or developing a solid game plan against Nadal – this is expected when players play each other very frequently. So the World No.1 and eventual No.1 Seed will definitely have chance to win if he plays the way he did in Monte Carlo and push Nadal out of his comfort zone in Nadal's own Casa but Djokovic should take one match at a time until he reaches finals.
Can FedEx grab another?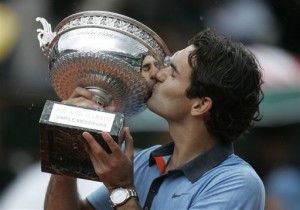 He has seventeen Grand Slams titles to his name and arguably one of the finest tennis players to have walked the earth, but his success in this tournament isn't stuff of Legend. Roger Federer won his only French Open in 2009 the year when Robin Soderling managed to somehow take out the brick wall that stood between Federer and the Championship. Since then Federer has either been sent off before the finals or he managed to run into the brick wall again. Federer is an all court player but he is not at his best on clay or does Nadal make him look so? Federer faced Nadal in Rome Masters Final and he was decimated by Nadal's clay court tennis master class. Federer pulled in great strategy of unrelenting offense but was let down by his forehands unforced errors, Federer made his intentions clear since the first game he served of the match, this according to me was the best game he played, where there were no errors on his part. Federer would have to strengthen this strategy with accurate game play if he wants to win once again here.
Will The King of Clay prevail yet again?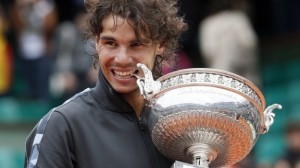 Rafael Nadal is having a dream comeback after his seven months long absence from the sport. He has featured in eight tournaments and has reached the final of all of them and managed to win six. It is an impressive record, but the clay court master has been tested this season by new guys like Ernests Gulbis, Benoit Paire and Grigor Dimitrov. Nadal was able to overcome each challenge in a positive way and win. Nadal has unprecedented success on clay and this season after his comeback he has played most of the tournaments on clay only and the results have been extraordinary this will aid him in giving good confidence to prevail in big matches. Nadal's has lost just two matches this year and both in Finals. After his loss at Monte Carlo to Djokovic, Nadal would have liked playing Djokovic once more before arriving at Roland Garros but that didn't happen. Nadal would need to focus one round at a time and keep the right attitude if he wants to win this. He has to back his talent against Djokovic and would have to show a lot of mettle if they meet in finals to win. Nadal would be seeded No. 3 (after Murray's Withdrawal) but there is no denying that he is the favourite to win.
Murray, Ferrer, Berdych and Del Po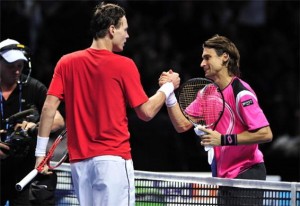 These are those players who can beat the best in the game on their day but still somehow lack the big match player quality. Andy Murray no doubt is an excellent player and would be seeded No.2 at Roland Garros, but I don't see him as someone who will take it to his opponents and win the way Nadal, Federer or Djokovic do. The last tournament he played (in Rome Masters ) he retired because of an injury, Murray has a Masters 1000 victory at Miami in this season but hasn't been very impressive on clay – he had a third round exit at Monte Carlo, Quarter Final Exit at Madrid and second round exit in Rome. Murray's best run at Roland Garros has been till semifinals in 2011, but he has the talent and capability to make a difference this time around. Update: Murray withdraws from the Championship 🙁
David Ferrer who would be seeded No.5 after Nadal moved up in rankings. Ferrer like all the Spanish players is good on clay but he too hasn't gone beyond the semis at Roland Garros, this best result coming last year. Ferrer has given Nadal run for his money in matches they played at both Madrid and Rome. He would have to innovate something to win against the Big Four. Ferrer who is 31 is one of the fittest athletes on tour and would give it his all to win one Grand Slam.
Tomáš Berdych is another potential winner and this he proved in his match in Madrid against Andy Murray and in Rome against Novak Djokovic. The one against Djokovic was nothing less than a fairy tale where he won the match out of no where. He's the only player outside top four who is has winning against them most often recently. An exceptional server Berdych can push his opponents far behind the base line into defensive position and win points with a deadly forehand. But again the big match experience is less.
Juan Martin Del Potro the 6'6" Argentine is someone who should be ranked a lot higher. The former World No. 4 and US Open Champion's record at French Open hasn't been very good, he has lost on important occasions against the top players and hasn't quite got his charm back after his wrist injury. Del Potro hasn't been in good form on clay this year but did manage to beat Djokovic at Indian Wells BNP Paribas Open on hard court. He would need to fire all his cylinders to reach the finals and win the French Open. Update: Del Potro withdraws from the Championship 🙁
Will we have a new winner? Possibly, the Men's tennis is seeing a lot of flux and it is just on the particular day that one would know who is a better player.
The Draws would come out on the 24th May, be sure to check it here! The only thing I am sure is that this French Open would stuff of Legends.