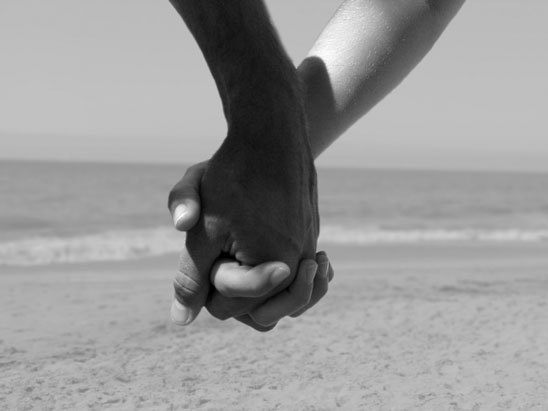 It's been more than two months (Part-5) now that they are struggling to reveal their story to their parents. Mishti and Arav were keen on telling their parents about the relationship they share but from today to next weekend, to next month situations have been forcing them to delay this meeting with their own parents. The first time Mishti invited Arav home to have a word with his parents; Arav could not make it because of urgency in his office. They again planned it for the next weekend but that weekend Mishti's parents had engagements. Things were not going smoothly as planned with them. But they had to tell it to their parents anyhow. They knew that it was too early to reveal everything to their parents but they wanted them to be assured that their children had already chosen someone for their own selves. They were very confident of the fact that their parents will definitely approve their relationship. They did not actually see any reason behind the rejection of this relationship by both their parents and this gave them further confidence to approach them at such an early stage.
Arav's friends suggested him many times that it would be better to give this relationship more time and see if his expectations were fulfilled by Mishti. But he was certain that now it is only Mishti that would be the better half in his life. Similar was the case with Mishti. Not many friends around Mishti knew about Arav, but the two friends who knew always warned her about the hasty decision of sharing the alliance with her family. But just like Arav, Mishti also felt that it was the right time to disclose things to her parents. One Friday night, Mishti told her parents that a friend of hers would be visiting them and joining them over dinner.
Mishti's parents were unaware of any man in Mishti's life and so they were surprised when Mishti told them about someone joining them for dinner. It never struck Mishti's parents that their daughter could be having a relationship because her routine had not changed even a bit. She was never home on weekends before Arav came into her life as well, the only difference was that initially she use to spend time with friends and now it was Arav who took all her time. But the moment Mishti told about some friend visiting them for dinner, her parents got an idea that there was something cooking which they were unaware of. They agreed to a formal dinner evening because they didn't want to say a 'no' to their only daughter. Seeking approval from her parents, Mishti called up Arav and told him to reach her place latest by 7 pm. She also told him that he should not get late because her parents don't like waiting.
Mishti was preparing herself for the big dinner and so was Arav. He wanted to look his best before Mishti's parents. This was the first time Arav would meet her parents and this would be the time when he would tell Mishti's mom that he was crazy for her daughter. Arav did not had much time to groom himself as it was already 5 pm and he had to leave at 6 pm. He dressed very formally and thought of buying a bouquet for Mishti's parents. He left home a bit early because he didn't want to get late when he meets Mishti's parents for the very first time. He picked up a decent bouquet for her parents and headed towards her home. Mishti on the other hand was also getting the stuff ready at home. She was helping her mom prepare the dinner so that when Arav reaches her place she and her parents can sit with him and talk.
Things were all going well and then exactly on time the door bell rang. Mishti expected it to be Arav and so ran to open the door for him. It indeed was Arav and she welcomed him home and introduced him to her parents. They sat down for some time and then started the actual conversation. Mishti's parents were keen to know about Arav and so they started questioning him about a lot of things including his family, his education, his profession, his future and lot more. Arav was not prepared for all this because he expected that it would be a normal meeting where he would just accept his love for Mishti and that would say all. But it was obviously not what he expected because Mishti was their only child and they wanted the best for her. They had quite a long discussion and a healthy one and then Mishti's mom invited him for dinner. They had dinner and over dinner also they discussed a few things about how and where they both met and since when have they been together. Arav told Mishti's parents that it had now been nine months that they have known each other although they have been in a relationship for only the past five months. Mishti's parents had a confused expression on their face but they subdued it and finished dinner. It was already ten past five and so Arav decided to take leave and head towards his home. He greeted Mishti's parents and left them for the actual discussion about him to start.
As soon as Arav left, Mishti showed an expression like that of a restless child to her mother. She was curious to know what her parents felt about her choice. Mishti knew that there was nothing wrong about Arav that her parents could not disapprove him, but still she wanted to know their views about him. She insisted her father to tell her about what he feels about Arav, but her dad first insisted on cleaning the house so that they could sit in peace and discuss. Things were all done as told by Mishti's dad and finally late at night, both Mishti's parents as well as Mishti sat down to discuss about Arav. On the other hand, Arav was also very anxious to know what Mishti's parents felt about him, and so as Mishti and her parents discussed he waited for the discussion to end so that he could have a word about the same to Mishti.
Mishti's parents wanted to know a lot about how things happened between the two of them and so they had a discussion with her. Her father only had one concern about the whole thing. He felt that it was too soon for both of them to decide about their future. Mishti told his father, that they don't wish to get married at this stage; they just want their parents to be aware about the whole thing. She told him that once she gets approval about her relationship with Arav, she would meet Arav's parents. She told her father that she wanted to make her parents meet Arav so that they don't look for a suitable match for her; she made it very clear to her parents that she would not marry so soon, but would wish to marry only Arav. She wanted their approval for the same. Her father understood her completely and he had nothing against Arav since he was good. He was from a decent family background, was professionally qualified and working well to live a happy life ahead. Above all, he wanted to see his daughter happy and he could see that she was happy with Arav. But still he was doubtful of everything because it had been just five months that they had been together. There was nothing else that was disturbing her dad.
Till this time her mom had been silent and listening to the communication between Mishti and her dad. She had not said anything; but seeing her so silent Mishti asked her, "Mom, apko kaisa laga Arav?". Her mom was still silent and kept looking at Mishti. This silence was actually killing Mishti. She was getting negative vibes from her mom this time and that was scaring her to the core. This time she took her mothers' hand in hers and asked her how she felt after meeting Arav. This time her mom looked into her eyes and just said, "I don't feel good after meeting him; I don't think he is the right choice for you. You are my only daughter Mishti, and I want the best for you because you are the best. You deserve someone else… someone better than Arav. I cannot approve this relationship of yours".