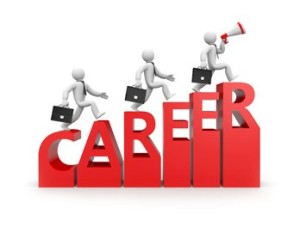 Placement semester is the most anticipated semester, it was at least for me. I had absolutely no idea on the sheer number of companies which had its IT base in India. As the year unfolded ,so did these companies, there were Amazon, Deloitte, Google, Texas Instruments, CommViva, Microsoft and so many more leaving aside the regular service companies of course. Each had its own skill set requirement, some wanted Linux only others wanted core knowledge of networking and even some who wanted us to be all presentable. Day in and day out, I would be sitting in the auditorium looking at the pre-placement presentations, listening to the talks about the salary, work environment, latest projects and so on. There would be rejections mostly and at every rejection I would start doubting myself, doubting if I am even good enough. Some body once told me "anyone can, get a job", to be honest I never believed it primarily because I grew in an environment which made be believe that if you don't study properly you probably don't land up with a job. So I studied, to an extent that it became my "go to" thing, even Morris Mano and its DMA architecture became interesting for me and as we used to joke I can even "elaborate upon the detailed DMA architecture with diagram" in my sleep. However, what I realised this year was that it doesn't matter if you know, it doesn't matter if you score, it certainly doesn't matter if you answer interview questions correctly, if you are lucky enough and your stars are in your favour you'll get the job otherwise you try again. Rejection was the single most horrible feeling that I experienced and I still don't know how to cope up with it, but it was an experience in itself and perhaps I will be better prepared in the future if I do face something similar. So what do I do? I keep myself busy the entire day so that I don't think about it, so that I don't think about what I could have possibly done wrong in that one hour.
Coming to service companies, the experience is quite different. Number of candidates was more, you sit from morning 8 am to about 8pm and then give an interview. I had three companies lined up for me– Cognizant Technology Solutions (our mother company), Accenture and Wipro. It seemed that it was just the test of your patience, how long you can keep your cool, as the interviews themselves were pretty easy and no noteworthy questions as such. "Are you flexible about your timings and your domain?" is the most obvious question apparently, so just answer with a smile and a yes and you are in. Although spoken English was one key factor, the only criteria on which candidates were judged were fluency in English. Each form that I filled had an in depth questionnaire on my marks, projects, achievements etc. so there were a few questions from them as well. So as an advice, be honest about your known technologies etc. and you are good to go. I was selected for all the three companies and opted to work with Accenture. 🙂
I never know how to end my blogs, every time I think, "Who's going to read it anyways?". So this ending is for everyone who helped me through this semester, especially my two angels. The practice hours that we had, debating on futile algos, laughing on the various statements we heard throughout this year. Jumping like monkeys when we were placed, hogging ice creams, making Maggi and cursing each other for not volunteering to wash the vessels, we'll always be a part of each other's Eco systems no matter how hard we try not to. Love you guys.