Hey friends, it has been a while since I posted any tutorial with Ubuntu Linux, specially the new ones that are in the market. But then I never got a chance to use a fresh installation of the new versions(because I update my already existing Ubuntu version to the new version instead of doing a fresh install) and wasn't really sure if there are some packages in my system that led me work with the modems the way I did or not.
But then recently I bought a new laptop (Sony Vaio E series) which comes with Windows 8 and I screwed up the bootloader during my venture to install Ubuntu, but I somehow managed to dual boot the system in my own peculiar way. So as of now the settings in which Windows 8 would load on my PC would not show Ubuntu at all and the settings in which Ubuntu Grub shows up Windows 8 would not load after showing up a fancy error. Back to the topic, in this tutorial I am going to show you how do I use internet on Ubuntu 13.04(Raring Ringtail) with the help of Nokia E72 smartphone and Reliance 3G Network. I would be using the Network Manager for this and it doesn't require download of any special package as such.
1. Plug in your Nokia E72 device in your Ubuntu laptop and Select the USB mode as PC Suite.If you are not connected to the internet your network manager icon on the menu bar would be something like

2. Wait for sometime (one minute maximum) for the phone to be detected and click on this icon (one shown in the previous step) and you would see something called New Mobile Broadband GSM connection. Click this (I would love to show you a shot of this but for some reason the Print Screen wont work).
3. After clicking you would get a pop up where you would be given some details that you can safely skip to read and click Continue.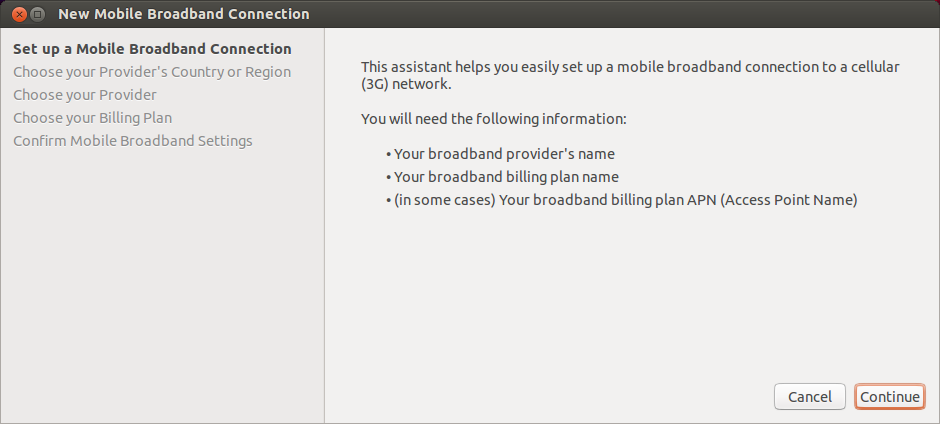 4. Select India, because that is where you are and if not then click on your country and click Continue.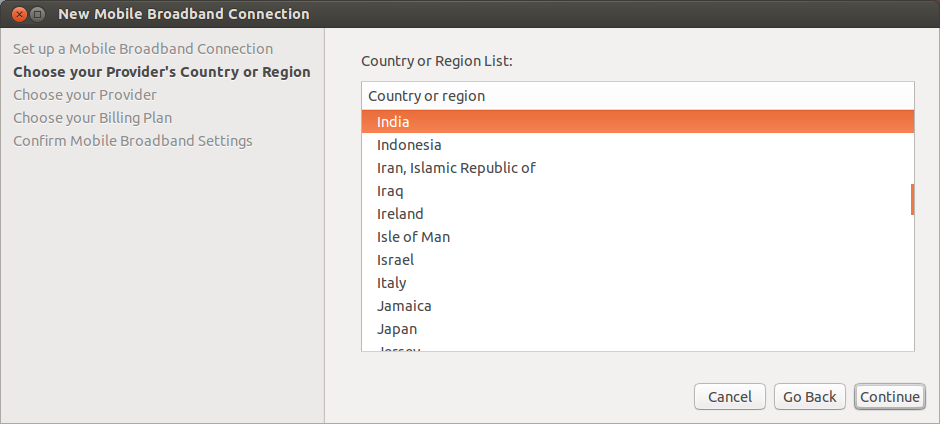 5. Select Reliance from the list of service provider, because that's what I am using Reliance and am assuming you are using too and click on continue.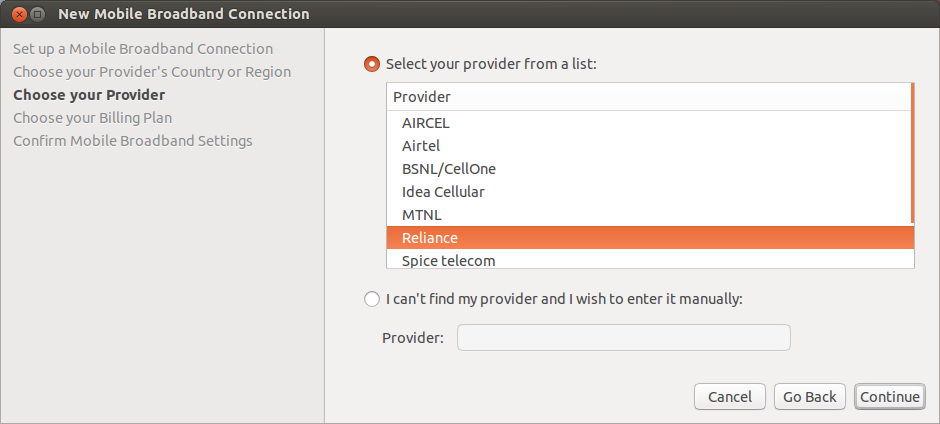 6. Now the last click would lead you to the place where you Choose the Billing Plan. For Reliance 3G, the plan is Netconnect(RCOMNET). Click on continue. Here you would be given the summary of what settings you chose in the previous steps, just click Apply.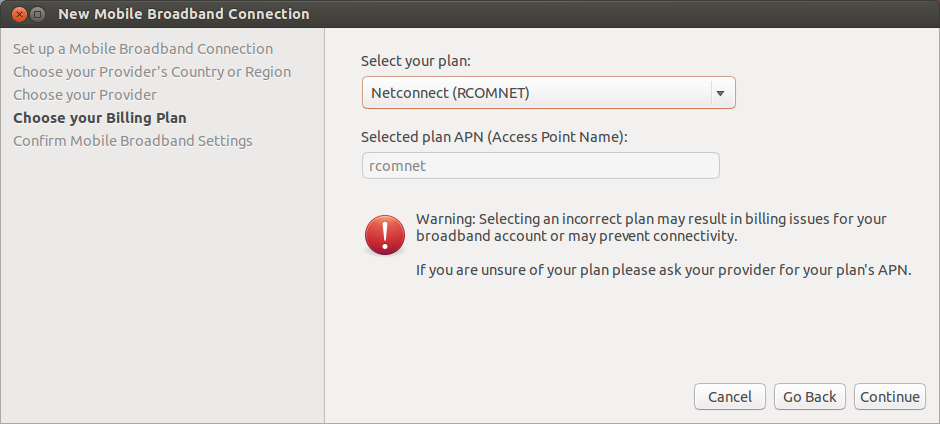 7. Immediately your network manager will try to connect and if you are lucky 😉 it'll connect in 10 seconds. If you are not then I would suggest you to re do the entire process carefully or ask your queries in the comments 😛
Pros: The entire process is very easy, fast and will work on a fresh installation without any hassles.
Cons: The connection may drop or the connection may take multiple attempts making it a little painstaking. For this, once your internet is connected for the first time I would like you to install my favourite package – wvdial by going to the terminal(Alt+Ctrl+T) and typing in the command
sudo apt-get install wvdial
And then read my next post on how to connect the same modem using Wvdial.
Thanks for reading 🙂