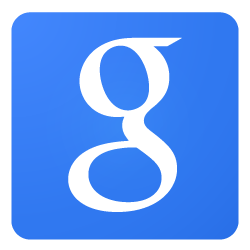 The "Web" is what you make of it and Google is known to have played a major part in building the web as we know it. I am not writing this post to compare Google and the services it provides with any other of its competitors, I am writing this post because I did some small research and I was overwhelmed with what Google provides the end users. So you can perhaps think of this post as an attempt to make you guys see Google through my eyes or Goggles :P.
The services that this Internet Giant provides has a spectrum so wide it virtually encompasses everything that a human brain can imagine. I'll give you one minute and let you think of any Internet based service and I am sure Google will be having something for you. Beginning with Search, and by search I mean all kind of search you can think of and making it better to a host of Publishing tools, from Statistical tools to NexGen Operating Systems, from Maps and GIS to Development Resources from Applications like Google Chrome to Advertising and Shopping not to forget the most popular Webmail(GMail) and Social Networking website to Google Drive; and adding to these latest services like Google Fiber and Google Crisis Response. And of course if there is anything in this list you are not familiar with just Google it ;). I am sure the list I provided is minimalistic and there are hordes of products and services that are still popping in my head as I write this post, this is what captivates me. It is not like whatever Google provided was a hit. Google keeps updating its services by merging them or discontinuing the one that are not reaching the benchmark it expects hence always striving for excellence. Google continues to add features into its already existing services and removing features that are not as well received by the public making each service a class apart.
I am a big fan of Chrome, especially after the Chrome Webstore came into being with so many useful applications that you can use in your browser instead of installing software in your computer. Google Drive can handle your documents, the office applications like Presentation, Spreadsheet and Word Processor that come with it are brilliant as they cover all the important features each of these application should have. Recently I made my dad try Google+, the social networking website and made him get a hang of its "Hangouts" feature because he required a way to video chat with us and when he was traveling to Czech Republic. He asked me to install Skype but I was not sure if his minimalist notebook can handle it, so I introduced Google+ Hangouts to him and also shared some useful English to Czech translations on Google Drive. While he was in Czech Republic, during hangouts we used to watch some videos on YouTube together just like we did when he used to be at home on the television. My dad is not super technical with web and stuff but he tried and got a hang of it and told me to teach this to my Maa. I will not say a lot about Google+ because plenty has been written already and you can Google it, just that I am a huge fan of it and as some one said and I quote. Google+, It's Not Social … It's Personal. And that My Friends, is a Plus.
Everything that Google provides gives you an opportunity to connect not only with the world but with family bringing all of us closer. I am Anshuman Pandey and I use Google to spread my Word. What do you make of the "Web"?