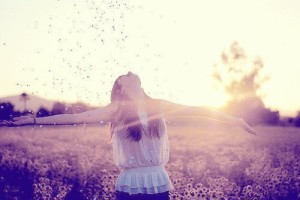 One basic question that everyone has been asked by numerous people numerous number of times is "Where do you belong to?" When we meet someone for the first time, the primer of the acquaintance process is –what's your name, what do you do, where do you study or work and somewhere after such questions comes the theme of this article. "Where do you belong to?"  And we have an instinctive answer to this question, which comes out spontaneously travelling from our epiglottis through the tongue from in between our teeth, out from our mouth.
But this one question has always got me flummoxed, taking a few seconds to think and then blurting out what should ideally have been the answer. Sometimes this leaves me feeling a little embarrassed by seeing the questioner's facial expression who might be probably thinking, "why is she taking so long, I didn't ask her to prove Einstein's theory of relativity all over again" 😉
Place where you belong to is generally the place where your ancestors are from and you have relatives there, who provide you the reason to go back regularly (or may be not so regularly but at least you can, sometimes) and get to know your roots. But what if all your relatives live outside just like you do?
Coming from a family with a defence background has its own advantages and disadvantages. You get to travel so many places, observe the vast differences in cultures within the same country, you adapt to different climates, people and culture more easily, you make a lot of friends throughout your nomadic journey (or may be very few because by the time you get comfortable it's the time to roll again 😉 ). One big disadvantage is that, people like us will have no or very few chuddy buddies standing with us on the stage clicking photographs with us at our marriages 😉 Though Facebook has made it possible to be connected with our childhood friends. I found almost all of my childhood friends on Facebook when it became popular, after a long period of "NO CONTACT" time. (Mobile phones were not in when I was a kid, there were only inland letters that we could depend upon for getting delivered after weeks :P)
Oh I lost the main track all this while in enumerating the advantages and disadvantages of changing place every few years. And this reminds me of the 5 marks questions in school to list pros and cons of something. I would have got 10 out of 5 for this one 😛
Coming back to the main topic, belonging from a town in UP, being born in Pathankot (that's in Punjab if you don't know by chance), doing kindergarten and preschool from Naliya, a place near Bhuj in Gujarat, doing primary schooling from Chennai, completing my 10th standard from Bangalore, doing my 12th and graduation from Gurgaon and finally completing my post graduation from Delhi and settling in Gurgaon, I feel perplexed when someone asks me "Where do you belong to?". And who knows may be I will get married at a place which I have not yet covered in my lifetime 😉
I have hardly been to the place my ancestors belong to, so I don't feel I am from there. The place where I actually am living from the past 9 years, that's also the longest till now, I am not even from here. Studied at different places, none of which was that big a time that I can call those places my own. Shifting from South India, where I spent my childhood, to North India was a big cultural shock. From a comparatively sober and conservative region to a relatively loud and modern region. I am north indian by birth and south Indian by nature, or may be a north Indian who has a softer corner for the rest of the India specially South i.e a mixture of both. Which reflects in the fact that I can have dosas  and idlis 365 days of an year but not chole bhature. May be this is what it is to be a "Pan Indian citizen". But that sounds too clichéd to say so I just say what I should ideally 🙂