Hi All I am Anshuman Pandey and the so-called Founder of Twisted Thoughts – Unconventional Minds at work.. I hold a bachelor's degree Technology in Computer Science and Engineering. Even though I hold a 9 GPA I am not a nerd.. I love having fun day in day out. I love solving and getting into problems, be it computer science or life and try to keep a 'Twisted' outlook towards life.. I love watching television specially Discovery Channel as I am Physics fan. I also love sports and am a tennis enthusiast, I am also an endurance runner and run for the fun of it. My aim is to make the reader feel how the twisted thoughts view the world and various things going around. Please do comment the blog, it'll be greatly appreciated. This website is still up coming and is doing reasonably well due to the support of some of my friends who decided to be the part of this small venture. Thank You.
The Unconventional Minds
Pallavi Majumder (The Vice Chairman/Editor)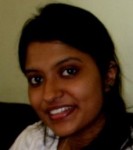 An Associate Software Engineer at Accenture, Pallavi is the first one to join the group and has contributed a post and helped me in advertising for the new posts contributed to the blog. Pallavi came in my contact while she was surfing this blog and has been a friend since. Being the VC, she also provides valuable insights and ideas which are twisted in her own way. I insisted her to join because of her outright thought process regarding any situation. She has an awesome track record as a student and is looking forward to pitch in more.
Mansi Bhargava (Contributing Author and Advisor)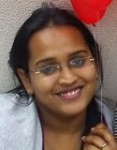 You guessed it right, Mansi Bhargava is the author of the on going love story Relationships and Time. Mansi is currently working with Hewlett-Packard and is a post graduate in Operation Research and happened to top the university too 🙂 . A fun loving person, Mansi has the knack to crack jokes at any instant which makes her a great person to be with. She is an avid reader and as you may have noticed she has a special attachment towards love stories.
Probal Ray Choudhury (Contributing Author)


Born in a traditional Brahmana family of Bengal (Kolkata). Probal had his schooling in Kolkata, and undergraduate and graduate level studies in Chennai, where he had the opportunity of meeting some very important people — who were all great teachers and wonderful human beings — and who, in his own words, "accepted me as their student and made me what I am today. It is they who shaped my thinking, gave wings to my ideas, and augmented my knowledge and refined my understanding."
Currently Probal is teaching courses on Indian Culture and Civilization and Humanities electives in a private deemed-to-be-university in South India (http://www.amrita.edu) which is when he came in touch with me. He is also pursuing his doctoral programme on the nature and extent of indigenous Indian education in pre-British India, more precisely on the 'Changing Profile of Community Participation in School-going Students in Madras Presidency: 1820-1920.
Probal's academic interests lie in the study of Indian culture and civilization, especially Indian history and functionality of pre-British Indian polity.
As a high school student he represented India at an international children rights parliament held at the United Nations, New York.
Probal's free time is devoted to raising a 'Bharat Charcha Kendra' (centre for India studies) in Kolkata, which is currently working on a project on the Durga festival in Bengal, among other things. Probal is very passionate about this (http://www.sangrahalay.org).
And lastly, Probal considers himself as a Bharatiya Hindu and a nationalist. He reads and admires Swami Vivekananda, Sri Aurobindo, Ananda Coomaraswamy, Sister Nivedita, Rabindranath Tagore, Mahatma Gandhi and Dharampal, and considers himself as their fan.
Radhika V.M. and Reshma Prasad (Contributing Author)
Radhika and Reshma were my classmates in college and they have perhaps spent the maximum time with me. Both agreed to join the team on my special request to pen few thoughts of theirs for the website. In college days and even now Radhika takes part in numerous dance competition and has formal training in classical dance. Reshma on the other hand was brought to the dais for her singing. Both again were great students and are currently persuing their post graduate degrees.